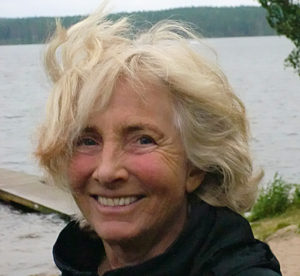 Anne Grundelsgården is an educator with many years of experience in self-knowledge, wellness, Meditation and Dance. She is also a trained journalist and teacher with many years of experience in both professional areas. Within the dance is Anne schooled in England where she was for a year created its own training.
1993 she started Creative Dance Academy and has since worked exclusively with dancing and mindfulness (mindfulness) as trainers, trainers and speakers.
Anne is especially appreciated for the groups create a permissive atmosphere that inspires mindfulness and heartfelt joy.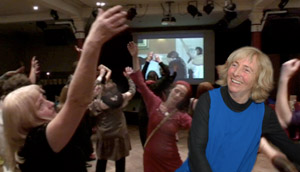 "The Release Dance has enriched my life and helped me to strengthen self-esteem, heartfelt joy and courage to ever be myself. Dance helps me to be in touch with my inner center – the only real security.
Through dance I have received better health, greater peace of mind and vitality – and I experience how my students are enriched similarly.
By breathing and dance freely, and be in the present, in contact with body and soul, we become more alive, Open and Powerful.
More people simply."
E-post: anne.grundel@fridans.nu
Tel: 070-753 03 80